Olivetti d-Copia 4000 MF Copier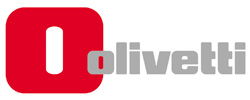 Olivetti d-Copia 4000 MF Black and White Copier / Printer
Specifications:

40 ppm
Copy
Print
Scan
Fax
Network

Why 4000 MF?:

Speed & Quality
Colour Touchscreen
Eco-Friendly
Mobility & Cloud
Direct Wi-Fi
Security

Buying Options:

Lease the copier
Buy Copier Cash
SLA on both options
Rent over 24/36/48/60 months
Toner Included with SLA
Complete Request form
Olivetti d-Copia 4000 MF Quality & Reliability Office Copier: A Powerful Combination
The new A3 monochrome d-Copia 4000MF multifunctional copier represents a new era of performance and functionality for the current fast-moving business market.
Print quality has reached new high levels of excellence with superior print resolution enabling even the lightest grey scales in images to be faithfully reproduced and text and fine lines to be clearly defined.
The fast scanning speed, in the most popular formats and with standard duplex scanning available, enables users to save time resulting in increased productivity.
With the OCR function (optional) documents scanned and transformed into digital format can be made ready immediately for searching, modifying, sharing and archiving, across a network and also on the Cloud.
As a result of reduced energy consumption and secure data management, these multifunctional systems are ideal for offices with large volumes of work where data security is of great importance.
What can you expect from the Olivetti d-Copia 4000 MF Black&White Printer
Effective resolution for standard printing 1.200 x 1.200 dpi and extensive paper formats from A6 to SRA3. The printer comes with a wide choice of finishing options and paper trays, providing a maximum capacity of 7.150 sheets. The printer makes use of high speed colour scanning up to 180 ipm. First copy comes out in 3.4 seconds. Memory includes RAM of 4 GB, SSD 8 GB and HDD 320 GB for work storage and archive. A choice of automatic document feeders between reversing or single pass (dual scan) types are available. The d-Copia 4000MF also comes with compliancy with the most widely recognised security standards for protecting confidential data. Reliability and low environmental impact by utilising long life materials are what to be expected from this printer.
Companies & Departments that uses the Olivetti d-Copia 4000 MF Copier/Printer
Reception/Front Desk
Small Accounting Departments
Schools
Medical Departments and Doctors
Estate Agents
Call us today!!
DIGITAL REVELATION CELEBRATE 12 YEARS OF SERVICE