Olivetti d-Colour MF 752 Plus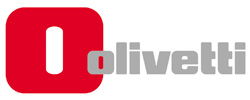 Olivetti d-Colour MF 752 Plus Scanner / Printer
Specifications:

75 ppm
Copy
Print
Scan
Fax
Network

Why MF 752+?:

Speed & Security
Colour
Eco-Friendly
Modularity
Multifunctionality
Multi-Touch Display

Buying Options:

Lease the copier
Buy Copier Cash
SLA on both options
Rent over 24/36/48/60 months
Toner Included with SLA
Complete Request form
d-Colour MF 752+ Printer comes with Outstanding Professionalism in Colour
The MF752+ provide all the functions of a small printing centre in a single solution: speed, top-level performance and optimised colour profile management.
Nor are they frightened of hard work: with their cutting-adge technology, this system handles the heaviest workloads without any problems.
Top-of-the-range features, as well as strict compliance with the latest environment regulations.
What can you expect from the d-Colour MF752+ Colour Printer
With speeds up to 75 ppm and high 1200 x 1200 dpi print resolution, the new Olivetti d-Colour MF 752 Plus handle the heaviest office workloads without difficulty. The MF752+ comes with innovative 9" multi-touch colour display and remote display from tablets. With this printer you can also do direct scanning and printing in office formats. The MF752+ also comes with 2 GB RAM and 250 GB HDD. It also has advanced customisation solutions.
Companies & Departments that uses the Olivetti d-Colour MF 752+ Copier/Printer
Reception/Front Desk
Small Accounting Departments
Schools
Medical Departments and Doctors
Estate Agents
Call us today!!
DIGITAL REVELATION CELEBRATE 12 YEARS OF SERVICE