Olivetti d-Colour MF 223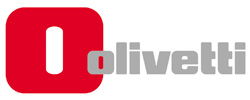 Olivetti d-Colour MF 223 Scanner / Printer
Specifications:

22 ppm
Copy
Print
Scan
Fax
Network

Why MF 223?:

Colour Touch Display
Colour & Compactness
Eco-Friendly
Mobility & Cloud
Security
Quality

Buying Options:

Lease the copier
Buy Copier Cash
SLA on both options
Rent over 24/36/48/60 months
Toner Included with SLA
Complete Request form
d-Colour MF223 A3 / A4 Colour All-in-one Printer
The new Olivetti d-Color MF223 Multifunction Systems are perfect for anyone looking for quality technology at an affordable price.
Reliable and simple to use, they satisfy the demands of the modern office with excellent paper capacity (up to 3,600 sheets with optional trays) and modular flexibility for the most demanding of needs.
An individual authentication process allows access to up to 1,000 users with web surfing and printing made easy via the practical 7'' touch panel.
Airprint® and NFC (Near Field Communication) are standard functions and allow mobile devices to connect directly to all functionalities with user authentication and printing.
What can you expect from the d-Colour MF223 Colour Printer
Printing speed per minute: 22 pages A4 colour & mono with a 7" touch panel with intuitive user interface. Nfc (near field communication) connection area integrated in operator panel. Integrated web browser, printing using airprint® & google cloud print tm (option). The MF223 printer has a paper capacity of 3,600 sheets max. It uses reduced energy consumption. OCR scanning of "searchable pdf" or microsoft® office optimised Files (option) with compact dimensions.
Companies & Departments that uses the Olivetti d-Colour MF 223 Copier/Printer
Reception/Front Desk
Small Accounting Departments
Schools
Medical Departments and Doctors
Estate Agents
Call us today!!
DIGITAL REVELATION CELEBRATE 12 YEARS OF SERVICE