Olivetti d-Copia 8001 MF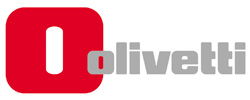 Olivetti d-Copia 8001 MF Black and White Scanner / Printer
Specifications:

80 ppm
Copy
Print
Scan
Fax
Network

Why 8001 MF?:

Speed & Quality
Colour Touchscreen
Eco-Friendly
Mobility & Cloud
Wi-Fi & Wi-Fi

Direct

Security

Buying Options:

Lease the copier
Buy Copier Cash
SLA on both options
Rent over 24/36/48/60 months
Toner Included with SLA
Complete Request form
Olivetti d-Copia 8001 MF Professional Productivity at your Service
The superior performance of the digital monochrome d-Copia 8001MF multifunction systems empowers large workgroups to tackle the most demanding office printing challenges.
Speed, precision and productivity are just a few of he features that makes this model a 'must-have' in businesses with large mono print volumes.
They provide an enormous paper input capacity of 7,650 sheets and an output capacity of 4,000 sheets, while the 9'' touch-screen display makes interacting with the system easy and highly productive.
Excellent print quality is guaranteed by the newly improved toner which provides sharper resolution and greater detail.
The d-Copia 8001MF offers a variety of connectivity options: Wi-Fi, Cloud and to mobile devices. Compatibility with the most widely used electronic document management systems makes this model ideal for large scale scanning operations.
What can you expect from the Olivetti d-Copia 8001 MF Black&White Printer
Speeds up to 80 ppm, A4 mono with 4.5 GB RAM memory. The printer also comes with a 320 GB hard disk plus 8 GB SSD. Print resolution is up to 1,200 x 1,200 dpi. The printer makes use of Airprint®, Wi-Fi, Wi-Fi Direct, and Google Cloud Print™. For easy interaction, the printer comes with a 9" touch-screen panel. The powerful 1.2 GHz Quad Core processor and 8 GB SSD (Solid State Drive), which manages the operating system, allow the d-Copia 8001MF to process the most demanding jobs rapidly.
Companies & Departments that uses the Olivetti d-Copia 8001 MF Copier/Printer
Reception/Front Desk
Small Accounting Departments
Schools
Medical Departments and Doctors
Estate Agents
Call us today!!
DIGITAL REVELATION CELEBRATE 12 YEARS OF SERVICE